My journey to self-actualization, and how plants changed everything.
About a year ago I was searching for a higher purpose–a more true version of myself.  Almost by happenstance  I adopted a plant-based lifestyle.  This was a total game changer.  To live a life of greater purpose is to live a life love, so when I adopted a loving diet, my life transformed.  I want to share my plant-based experience and how it has radiated to all areas of my life including athletic performance, spirituality, and creativity.  I also want to discuss what it was like to train and race for an ultra-marathon on a completely raw diet, which centred around fruits and vegetables.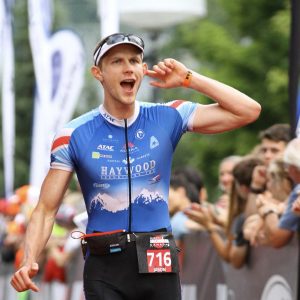 Jason Manning has cycle toured over 30,000 kilometres worldwide and has visited more than forty countries.  In 2016 Jason adopted a plant-based lifestyle and has not looked back.  Since his dietary change he has completed an Ironman triathlon, as well as Fat Dog 120—a gruelling 120 mile ultra-marathon with over 28,000 feet of elevation gain.  Jason  is currently training for Ultraman 520K Canada, as well as writing a memoir about his journey to self-actualization and self-recovery that blossomed from his father's sudden death.  Jason lives in Langley, Canada.