Healthful Living and Disease Prevention
Vegan vs Carnivore:  with his full color slide show,  Dr. Evans presents the graphic evidence of the health benefits of a plant based lifestyle.
John E. Evans, M.D. was born in Vicksburg, MS.  He practiced Orthopedic Surgery in his hometown of Vicksburg, MS for 30 years.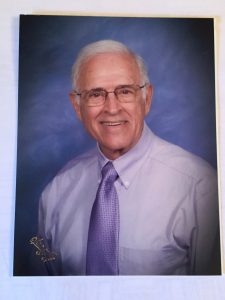 In addition he was Assistant Clinical Professor of Orthopedic Surgery at the University of Mississippi.  During this time he conducted many Stop Smoking Seminars and lectured on Healthful Living.  In of 1998 he joined Christian Care-Medishare, headquartered in Melbourne, FL as their Medical Director and Health Educator.
His main interest has been in Healthful Living and Disease Prevention.  He has been on a plant based diet most of his life and believes that on a plant based diet a large percentage of the top 15 causes of death in the United States would be prevented, including all cardio vascular disease, cancer, and most of the degenerative diseases specifically degenerative arthritis and degenerative disc disease.
He and his wife, Virginia, of 60 years,  have 3 sons.  They now live in Altamonte Springs, FL.