How I Learned to Bypass the DriveThru and Fall in Love With Leafy Greens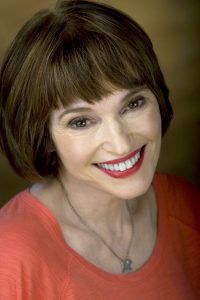 Victoria Moran
Victoria  (www.mainstreetvegan.net) is the author of thirteen groundbreaking books about inner and outer wellbeing, and has appeared on The Oprah Show, Today Show, Good Morning America Now, and NPR's All Things Considered.  She's been an ethical vegan for thirty-six years, embracing the health aspects, as well, and maintaining a substantial weight loss.
Victoria is the author of Main Street Vegan, which VegNews magazine called "The Vegan Bible, New Testament," and which Ellen Degeneres wrote "offers practical advice and inspiration for everyone interested in going vegan, no matter what tax bracket you're in!"
Victoria has written for Yoga Journal, Mothering, Natural Health, Woman's Day, Martha Stewart's Whole Living, Vegetarian Times, VegNews, and The Huffington Post; and her work has been featured in publications included USA Today, The Chicago Tribune, Self, Real Simple, Glamour, Woman's World, Vegan Health & Fitness, and O the Oprah Magazine. She hosts the weekly Main Street Vegan podcast, recipient of a Vegan Media Outlet 2015 Award. In addition, she has appeared on the covers of Barefoot Vegan and La Fashionista Compassionista magazines, and she was voted Peta's Sexiest Vegan Over 50 in 2016.